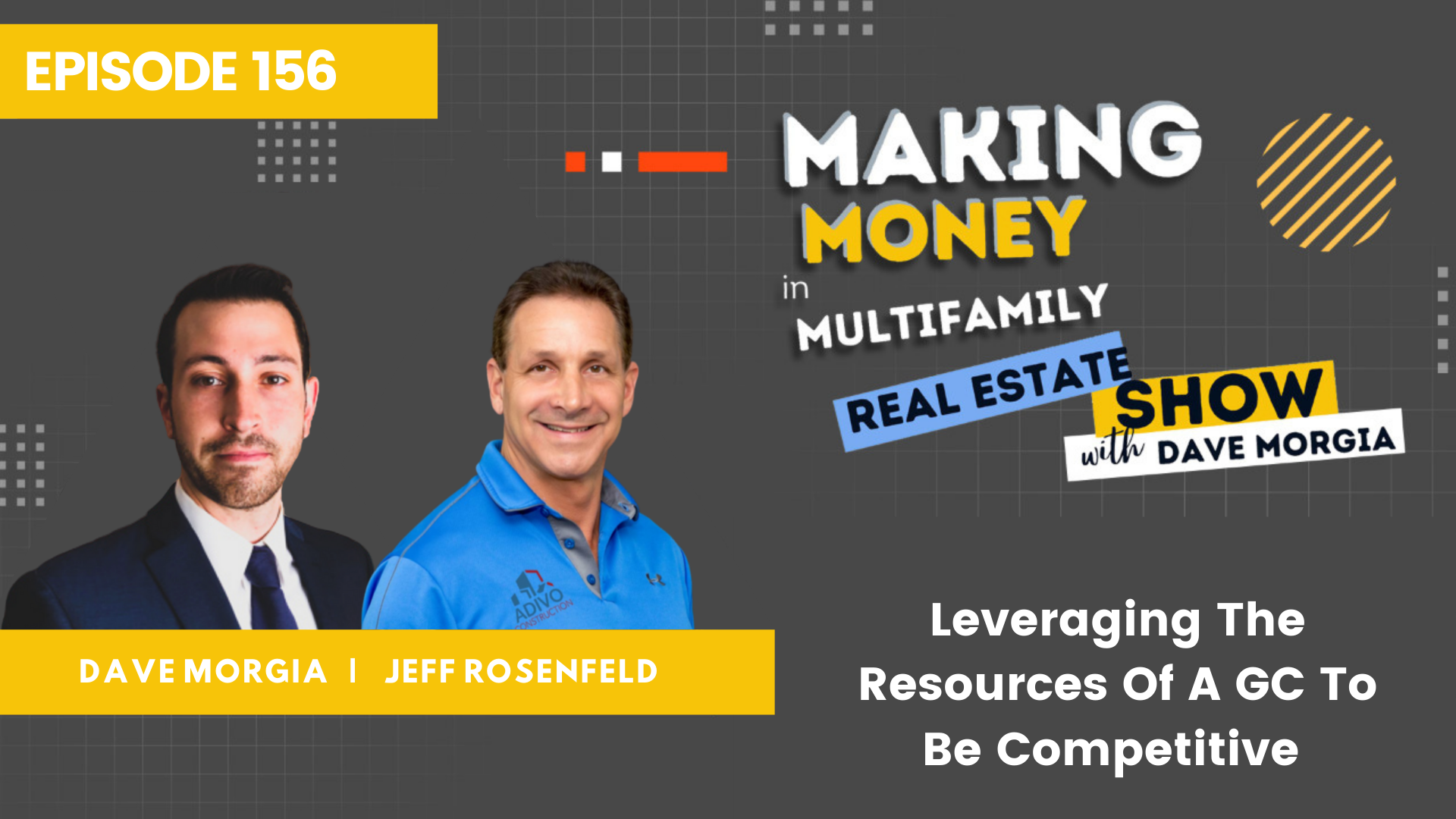 Jeff 's Background:
Executive Vice President of Adivo Contrsuction
Adivo is a national general contractor with over 50 years of combined construction expertise specializing in the value-add improvements of apartment communities.
They have completed over 100 projects over that time
In this episode we cover:
04:59 - Deep value adds and what you have to look at upgrading
14:12 - Highest return of your dollars
18:10 - Interiors or Exteriors?
21:10 - Don't force the market
24:52 - What a full steam ahead project looks like
29:44 - Doing (or not doing) business with people who want to cut corners
36:58 - 5KQ1 - If you could only pick one trait that explains your success, what is that trait and why?
37:24 - 5KQ2 - What is the most uncharacteristic thing you've done in your business and why did you do it?
38:34 - 5KQ3 - Can you name any time where you felt like you were not going to end up successful? How did you overcome that fear?
39:58 - 5KQ4 - Can you name a time where something in your business went perfectly and what did you do to make that a reality?
41:04 - 5KQ5 - What have you been focusing on lately to improve yourself or your business?
Connect with Jeff :
Connect with Dave:
Other ways to listen/watch:
Follow or Subscribe:
If you enjoyed this episode or like the show, please subscribe and leave a review! It is a huge help for just a little effort
---