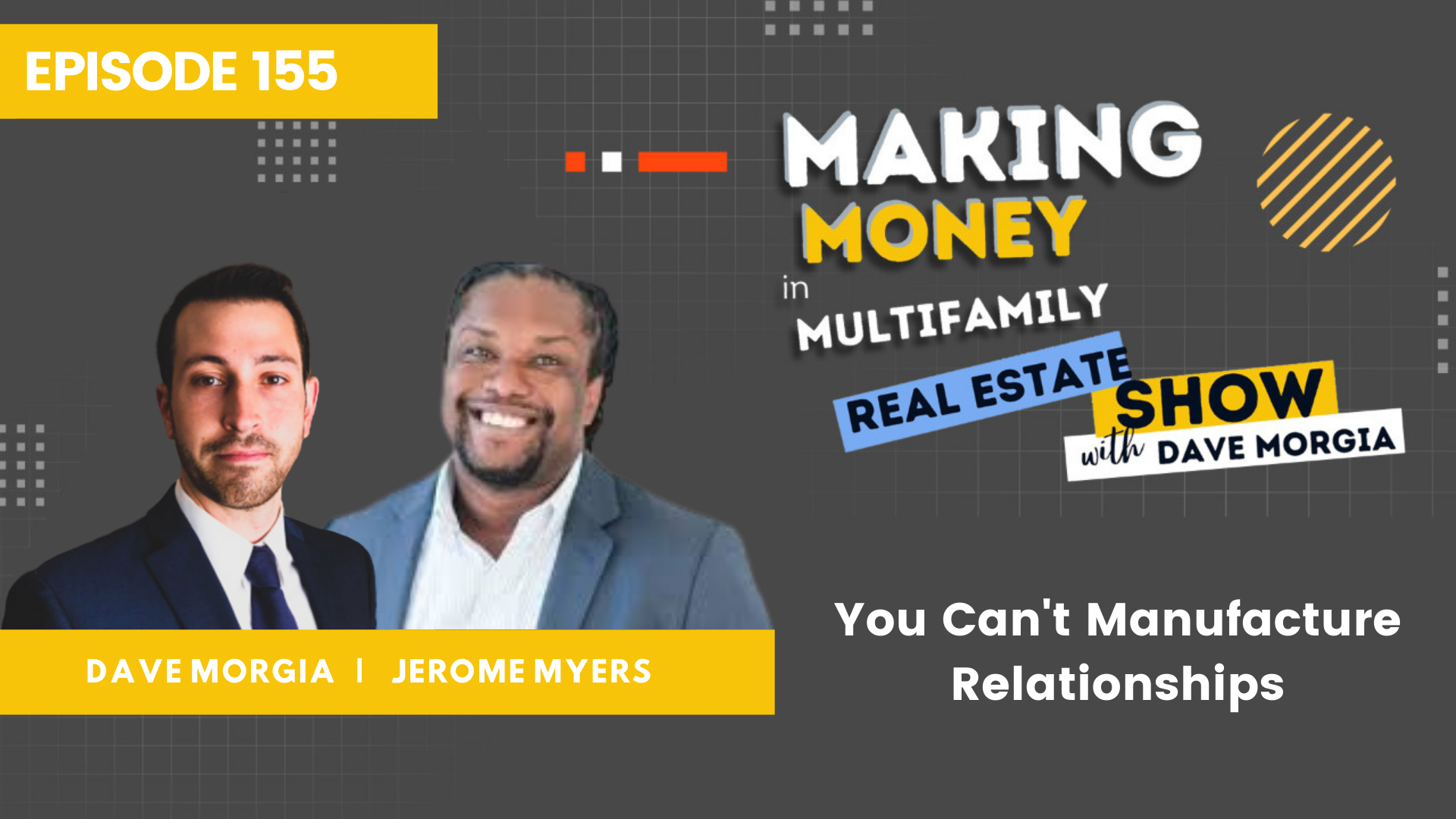 Jerome's Background:
Founder of Myers Development Group where they focus on repositioning workforce housing
Host of Mid Atlantic Multifamily Investing Conference
Host of Multifamily Missteps
In this episode we cover:
02:45 - Jerome's ideal opportunities in mom and pop sellers
06:09 - No need to change strategies post-COVID
09:40 - Why Jerome doesn't shy away from recourse debt
14:51 - Finding partners organically
19:47 - Enjoying the company of those around you in the business
23:09 - 5KQ1 - If you could only pick one trait that explains your success, what is that trait and why?
23:55 - 5KQ2 - What is the most uncharacteristic thing you've done in your business and why did you do it?
25:32 - 5KQ3 - Can you name any time where you felt like you were not going to end up successful? How did you overcome that fear?
28:24 - 5KQ4 - Can you name a time where something in your business went perfectly and what did you do to make that a reality?
30:31 - 5KQ5 - What have you been focusing on lately to improve yourself or your business?
Connect with Jerome:
Connect with Dave:
Other ways to listen/watch:
Follow or Subscribe:
If you enjoyed this episode or like the show, please subscribe and leave a review! It is a huge help for just a little effort
---