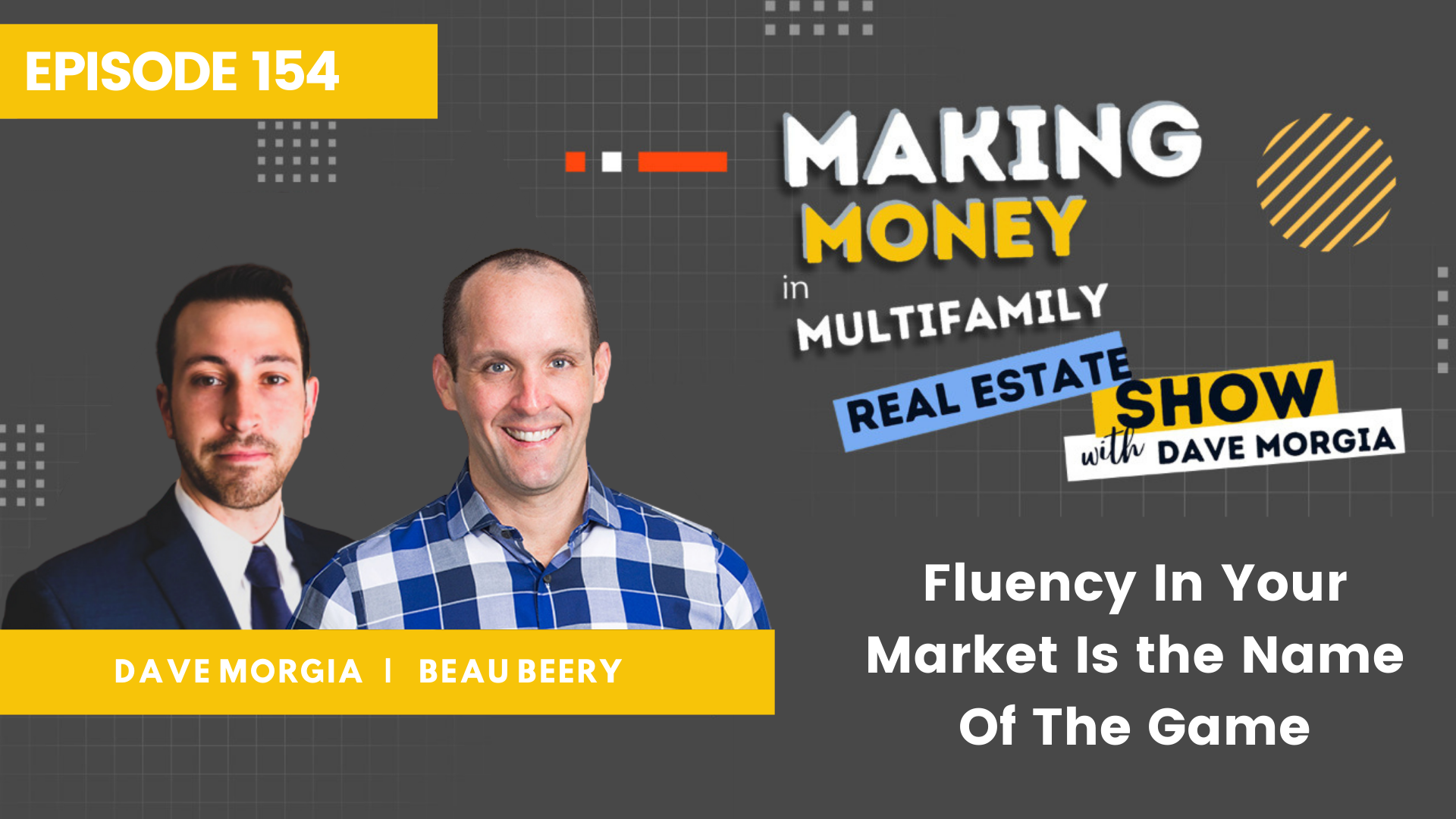 Beau's Background:
Founder of Beau Beery Multifamily Advisors
He works in multifamily brokerage, northern half of Florida
Has a YouTube Channel Beau Knows Multifamily and his book out Multifamily Investors Who Dominate
In this episode we cover:
02:17 - Beau's jump into his own brokerage
06:09 - Current market sentiment
15:50 - Buying right and becoming more qualitative
21:31 - Seller's mentality in today's climate
26:01 - Dealing with 'testers'
31:15 - Beau's advice on where to invest in the coming years
37:57 - 5KQ1 - If you could only pick one trait that explains your success, what is that trait and why?
39:04 - 5KQ2 - What is the most uncharacteristic thing you've done in your business and why did you do it?
40:04 - 5KQ3 - Can you name any time where you felt like you were not going to end up successful? How did you overcome that fear?
43:07 - 5KQ4 - Can you name a time where something in your business went perfectly and what did you do to make that a reality?
44:49 - 5KQ5 - What have you been focusing on lately to improve yourself or your business?
Connect with Beau:
Connect with Dave:
Other ways to listen/watch:
Follow or Subscribe:
If you enjoyed this episode or like the show, please subscribe and leave a review! It is a huge help for just a little effort
---