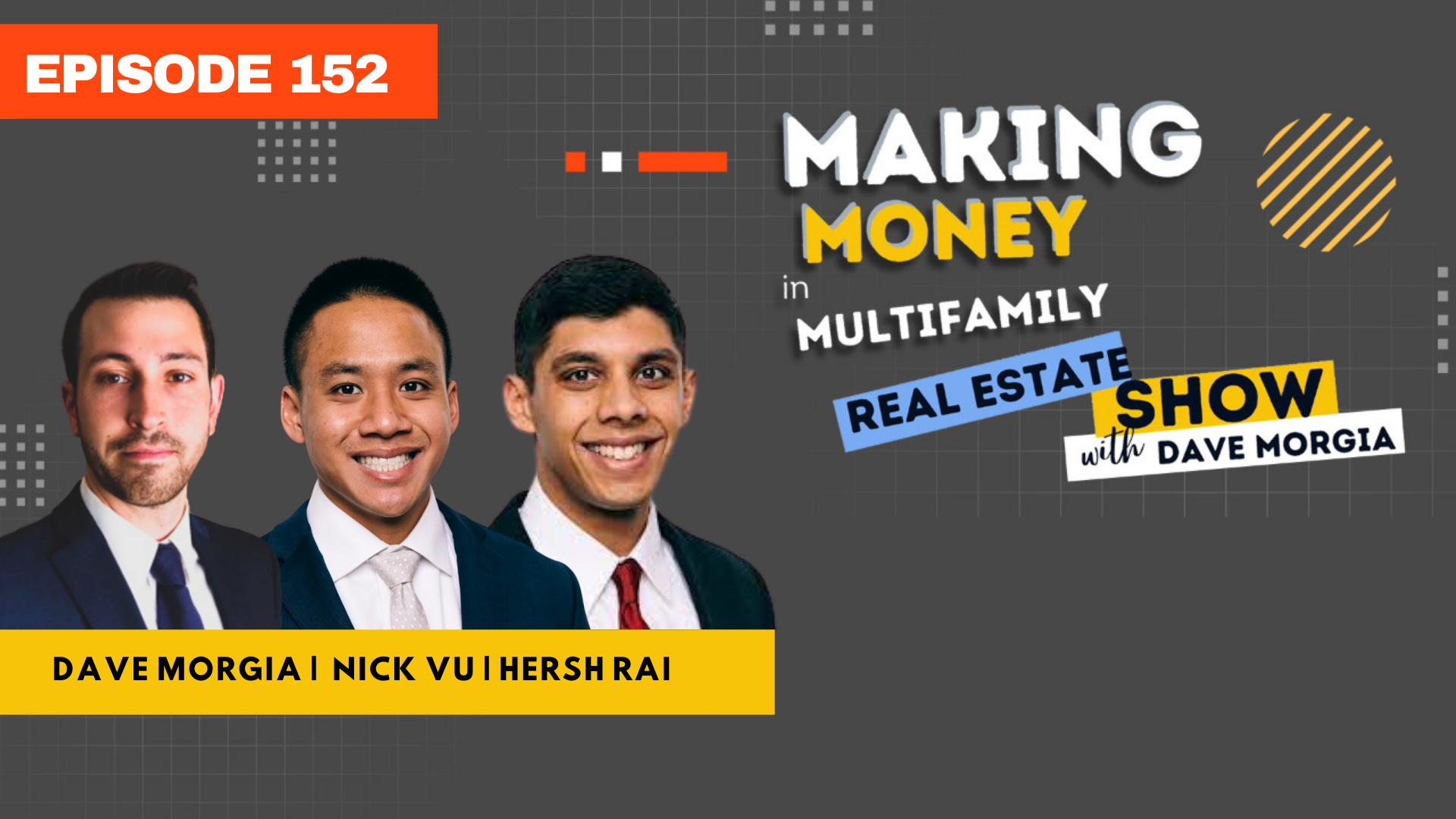 Nick and Hersh's Background:
Both active military in the US Navy
Founders of Raivu Capital
RaiVu Capital focuses on multifamily and MHP assets throughout the south
In this episode we cover:
01:44 - RaiVu's step into MHP
05:03 - Coaching investors on the differences in MHP vs traditional multifamily
08:56 - Tenant owned vs property owned homes
11:26 - Projects Raivu is comfortable getting into
13:25 - How exit plans are thought out on any given deal
17:54 - The pain points and learning curve Nickand Hersh experienced learning MHP investing
24:52 - Future business plans and continuing great partnerships
32:18 - 5KQ1 - If you could only pick one trait that explains your success, what is that trait and why?
33:24 - 5KQ2 - What is the most uncharacteristic thing you've done in your business and why did you do it?
36:04 - 5KQ3 - Can you name any time where you felt like you were not going to end up successful? How did you overcome that fear?
Connect with Nick and Hersh:
Connect with Dave:
Other ways to listen/watch:
Follow or Subscribe:
If you enjoyed this episode or like the show, please subscribe and leave a review! It is a huge help for just a little effort
---